9th International Workshop on Air Quality Forecasting Research (IWAQFR)
7 - 9 November 2018
Boulder, Colorado, USA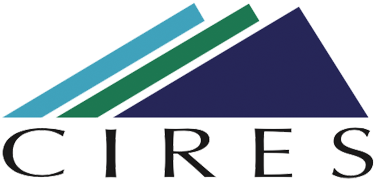 The NOAA ESRL Chemical Sciences Division (CSD) and Cooperative Institute for Research in Environmental Sciences (CIRES) host the 9th International Workshop on Air Quality Forecasting Research (IWAQFR). This two and half day workshop is held 7-9 November 2018 at the Embassy Suites by Hilton Boulder meeting space.
The purpose of the International Workshops on Air Quality Forecasting Research is to provide a forum to discuss science issues and research advancements related to air quality forecasting. The objectives of these workshops include improving operational air quality forecasts, promoting collaborations among air quality forecasting researchers and practitioners, and cultivating an international air quality forecasting community.
This 9th workshop welcomes papers on all aspects of air quality forecasting research, but with a particular emphasis on those related to research and development on emissions and inventories, modeling techniques such as inline coupling, observations (including satellites) for model improvement, and topics of current interest such as wildfires and social science.
Participants in this year's IWAQFR include:
Those involved in research that supports operational air quality forecasting;
Those involved in research to improve air quality forecasting predictive capabilities in areas of particular interest, such as wildfires;
Those involved in development of air quality forecast models used for operational or research purposes; and
Users of operational air quality models and forecasts.
The format of this workshop will include oral presentation and poster sessions. Theme areas for this year's workshop are:
Posters - All aspects of AQ forecasting research
Session 1 Progress in operational forecasting - US and International perspectives
Session 2 Modeling methods - Data assimilation, inline coupling, etc.
Session 3 Emissions and inventories
Session 4 Urban AQ forecasting
Session 5 Using observations for model evaluation and improvement
Session 6 Emerging topics for AQ forecasting
Panel Discussion - Research needs - US and International perspectives