A team of NOAA, CIRES and other scientists have won one of NASA's coveted Earth Venture awards, for nearly $30 million in funding to study how air pollution affects certain greenhouse gases in the global atmosphere.
NASA selected the Atmospheric Tomography Mission (ATom) for funding under the 5-year Earth Venture Suborbital-2 program. Principal Investigator Steve Wofsy (Harvard) led the ATom proposal , with Michael Prather (UC Irvine), Tom Ryerson (CSD), David Fahey (CSD), Paul Newman (NASA), and Tom Hanisco (Harvard), and with significant contributions from Chuck Brock (CSD) and others in the Chemical Sciences and Global Monitoring Divisons of ESRL. During the next five years, the science team will use research aircraft flights around the world to better understand chemical processes in the atmosphere that control the short-lived greenhouse gases methane and ozone, the latter of which is also a health-damaging air pollutant.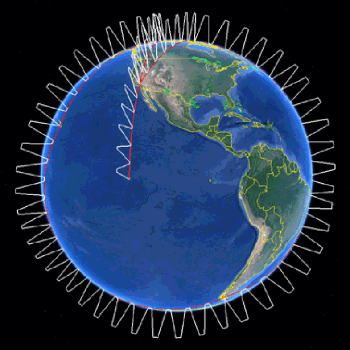 The NASA Earth Venture program selected five proposals, representing a total of $150M invested in atmospheric science over the next five years. Each has a very different focus, all investigating aspects that influence climate change.