Dr. James H. Churnside receives a 2020 NOAA Distinguished Career Award for Scientific Achievement, for "developing and implementing novel laser techniques for remotely measuring properties of the atmosphere and ocean." Jim is highly deserving of this award for his many contributions to CSL and many years of Federal service.
The Distinguished Career award is given to those who have contributed a significant body of professional work and who have helped achieve NOAA's mission over the course of their careers. Rather than honoring just a single accomplishment, this award recognizes those who have continued to meet and exceed expectations in their field during their tenure at NOAA.
Dr. Churnside was nominated for over three decades of work at NOAA, during which time he has made numerous original scientific contributions to research in laser techniques and to the development and application of novel optical remote sensing applications, which continue to be used to improve our understanding of the atmosphere and ocean. These support NOAA mission in several areas, including harmful algal blooms, climate change, and ecosystem-based management of fisheries. During his tenure at NOAA, Dr. Churnside has published numerous journal articles and five book chapters, plus been awarded four patents.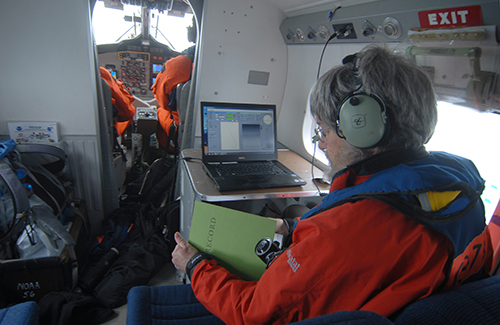 Many of his key contributions have involved developing new approaches to measuring characteristics of the ocean and other bodies of water and what resides in them.
His research into atmospheric effects of lasers has reduced the danger of laser measurements to human health and safety, and it has improved our ability to model the atmosphere.
His groundbreaking research in improving our ability to measure atmospheric and oceanic properties has resulted in improvements in climate modeling, in our understanding of fish stocks and plankton, and in safely using laser measurement techniques, both as they may affect humans and marine mammals.
Jim retired last year after over 30 years of Federal service with NOAA, and currently has a CIRES appointment with CSL's Atmospheric Remote Sensing research group. He will receive this well-deserved recognition NOAA OAR Awards Ceremony on October 29th, held virtually from the NOAA Oceanic and Atmospheric Research (OAR) Headquarters in Silver Spring, Maryland.