The highest honor award granted by the Under Secretary of Commerce for Oceans and Atmosphere, the Department of Commerce Bronze Medal, recognizes federal employees for superior performance and is awarded to individuals, groups (or teams), and organizations.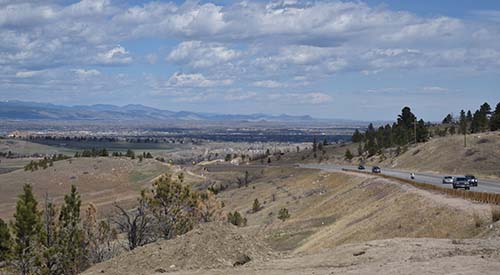 Jessica Gilman receives a NOAA Bronze Medal for scientific achievement "for synthesis, critical evaluation, and communication to scientists and the public of the global air quality impacts of COVID-19 pandemic lockdowns."
Dr. Gilman is honored for timely and exemplary work to synthesize and critically evaluate the large body of scientific literature describing the global air quality impacts of lockdowns implemented to mitigate the spread of COVID-19. The first seven months following the declaration of the pandemic witnessed the publication of several hundred scientific papers on this subject. Dr. Gilman collaborated with an international team of scientists to digitize these data, evaluate their reliability, reach initial scientific conclusions and create a new, public database for these and future analyses.
Global atmospheric composition has undergone sudden and unanticipated changes since early 2020 due to the anthropogenic (human-caused) emissions reductions from lockdowns to mitigate the spread of COVID-19. These changes provided an unprecedented opportunity to assess emissions inventories and the response of secondary pollutants to emission changes.
Working with international collaborators, Dr. Gilman personally digitized the quantitative results of over 200 scientific papers reporting changes in primary and secondary pollutants worldwide during COVID-19. She critically assessed the content and quality of the papers and chose those with suitable combined meteorological and air quality data.
The selected datasets, divided into 10 global regions, show systematic decreases in major pollutants, except for a 6% increase in ozone. Results were published in a peer-reviewed paper: Gkatzelis, G.I., J.B. Gilman, S.S. Brown, H. Eskes, A.R. Gomes, A.C. Lange, B. McDonald, J. Peischl, A. Petzold, C. Thompson, and A. Kiendler-Scharr, The global impacts of COVID-19 lockdowns on urban air pollution: A review, Elementa: Science of the Anthropocene, doi:10.1525/elementa.2021.00176, 2021. Data are permanently archived in an open database:
COVID-19 Air Quality Data Collection. Researchers already use emissions changes recorded in this compilation for comparison with inventories and secondary pollutant formation calculations. These results enable improved predictive capability of air quality models, elucidate impacts of future global emissions changes to mitigate climate change, and were incorporated into the 2021 IPCC report.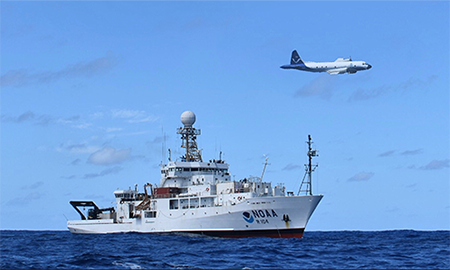 Graham Feingold receives a NOAA Bronze Medal with fellow colleagues from OAR: Sandy Lucas, Orlando Epps, Chris Fairall, Janet Intrieri, Elizabeth Thompson, Sergio Pezoa, Greg Foltz, Trish Quinn, and Chidong Zhangm "for scientific achievement in the design and implementation of the complex Atlantic Tradewind Ocean-atmosphere Mesoscale Interaction Campaign (ATOMIC)."
NOAA partnered with several universities and other programs to lead the Atlantic Tradewind Ocean–Atmosphere Mesoscale Interaction Campaign (ATOMIC). The field study took place in the tropical North Atlantic east of Barbados in 2020 and investigated cloud and air-sea interaction processes with the goal of advancing understanding and prediction of U.S. weather and climate. ATOMIC was the U.S. complement to the European field campaign called EUREC4A (Elucidating the Role of Clouds-Circulation Coupling in Climate). This collaborative effort involved a unique combination of ships, piloted and remotely-controlled aircraft, and remotely-controlled ocean vehicles to characterize ocean and atmospheric properties. A suite of instruments was deployed on the NOAA R/V Ronald H. Brown and NOAA WP-3D research aircraft.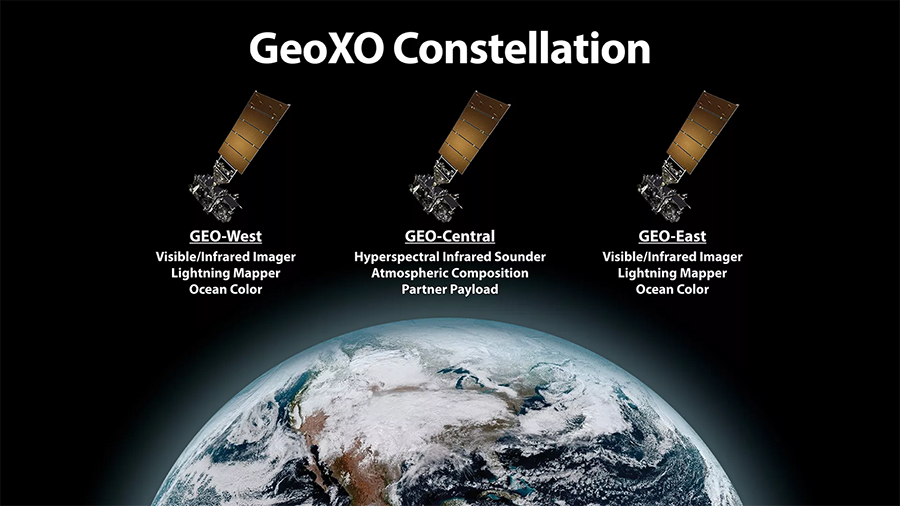 Greg Frost receives a NOAA Bronze Medal with colleagues: Dan Lindsey (NESDIS), Andrew Heidinger (NESDIS), Kevin Garrett (NESDIS), Tim Schmit (NESDIS), Shobha Kondragunta (NESDIS), Jaime Daniels (NESDIS), Sid Boukabara (NESDIS), Veronica Lance (NESDIS), Scott Rudlosky (NESDIS), Alisa Young (NESDIS), Renata Lana (NESDIS), Eric Madsen (NESDIS), Frank Gallagher (NESDIS), David Helms (NESDIS), Matthew Seybold (NESDIS), Maurice McHugh (NESDIS), Monica Youngman (NESDIS), Vanessa Escobar (NESDIS), Jordan Gerth (NWS), Eric Guillot (NWS), Jim Yoe (NWS), Brian Gockel (NWS), Eugene Petrescu (NWS), Jamese Sims (NWS), Kevin Schrab (NWS), Stephen Weygandt (OAR), Lidia Cucurull (OAR), Curtis Alexander (OAR), DaNa Carlis (OAR), Monika Kopacz(OAR), Mike Ford (NMFS), Michelle Tomlinson (NOS), Monica Grasso (OCFO), Chris Lauer (OCFO), and Joseph Conran (OCFO) for scientific and engineering achievement "for ensuring that NOAA's next generation geostationary satellite system will meet the most critical observing needs for our nation and partners."
NOAA's Geostationary Extended Observations (GeoXO) satellite system is the ground-breaking mission that will advance Earth observations from geostationary orbit. NOAA is currently planning, pending approval, a three-satellite GeoXO operational constellation. Spacecraft in the current GOES East and GOES West positions will carry an imager, lightning mapper, and ocean color instrument, and a centrally-located spacecraft will carry a sounder and atmospheric composition instrument. A day/night band, or channel, is recommended as part of either the imager or the sounder. This constellation can also accommodate a partner payload on the spacecraft flying in the central location.
These esteemed award recipients will be honored at the 2022 NOAA Awards Ceremony held virtually on November 29 from NOAA Headquarters in Silver Spring, Maryland.