Dr. Troy Thornberry receives a 2022 OAR Employee of the Year award recognizing his "contributions in Administrative and Technical Support for exceptional service to NOAA through leadership of two stratospheric field experiments, ACCLIP and SABRE."
Over the past year, Dr. Troy Thornberry made outstanding contributions to NOAA Office of Oceanic and Atmospheric Research (OAR) to deliver NOAA's future by conducting research to understand and predict the Earth System. Troy served as a leader in multiple large-scale field campaigns and carrying out research efforts central to NOAA's leading role in advancing atmospheric science in the stratosphere. For some years, Troy has been positioning himself as the go-to expert in the Chemical Sciences Laboratory (CSL) on this topic and as our primary interface to NASA's WB-57 high-altitude research program. From his instrumental leadership position five years ago on a NASA high-altitude research project, through his assumption of leadership for balloon-borne sampling of aerosol up 100,000 ft, Troy developed the foundation for his extraordinary year through the relationships he built with NASA's high-altitude aircraft team, his understanding of the atmospheric science of the upper troposphere and lower stratosphere, and his dedication to this topic throughout his tenure at NOAA. His previous work has dovetailed with extraordinary synergy to his leadership of high-profile field campaigns in 2022: the NASA/NSF Asian Summer Monsoon Chemical & CLimate Impact Project (ACCLIP) and the NOAA Stratospheric Aerosol processes, Budget, and Radiative Effects (SABRE) project. Troy was central to each of these efforts. Troy is deserving of the OAR Employee of the Year Award for his outstanding scientific and leadership performance during these field campaigns including developing and optimizing science goals, instrumentation, and sampling strategies, promoting international collaborations, and coordinating science and aircraft operational teams.
Troy's pivotal role in the NSF/NASA ACCLIP campaign: Troy's leadership contributions on stratospheric science are pivotal. He was one of four Mission Scientists in charge of ACCLP science, logistics and planning, platform coordination, and in-flight decisions. However, due to COVID-related delays and his close relationship to the NASA WB-57 team, his role and impact were disproportionate to his shared position. The field campaign was postponed from 2020 to 2022, and Troy used this time to fine-polish the effort. He organized a 2021 test-flight series on the WB-57 to ensure that new instrumentation would be fully ready for the later science deployment. During this series, he implemented COVID-sensitive protocols to protect the experimental team and ensure that the campaign could be carried out. During the test flights, he became the primary ACCLIP-leadership interface to the WB-57 program, which continued through the 2022 flights. Further, Troy also took solo lead on communicating and coordinating WB-57 science plans with the NSF/NCAR GV aircraft team that also participated in the effort. This work enabled coordination of flight planning for the two platforms, and hence the enhancement of scientific value for combined analyses.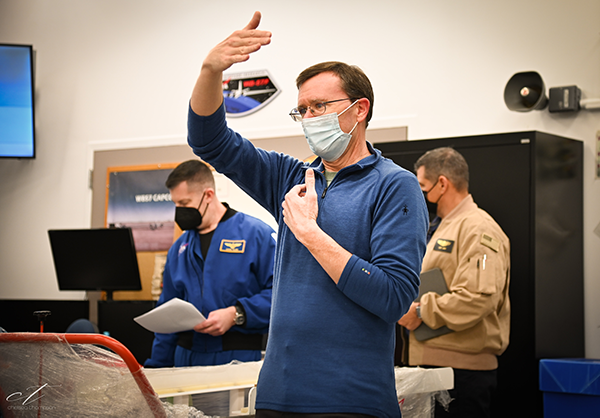 Troy's leading role in the NOAA SABRE campaign: In 2020, when NOAA received line-item funding from Congress to implement an Earth's Radiation Budget Program, which included direction to generate a stratospheric aerosol climatology, Troy took the lead in developing a white paper and mission plan for SABRE to carry out that charge. He envisioned a multi-year, multi-deployment scientific program designed to carry a comprehensive suite of scientific instruments to the stratosphere, with seasonal and latitudinal coverage to provide the broad foundation of information necessary to establish a rigorous framework against which to measure future changes in that region. Further, Troy actively worked to encourage and facilitate the development of novel instrumentation to provide missing measurement needs. He developed a project plan to make stratospheric measurements in different locations and seasons targeting scientific uncertainties in stratospheric processes, with a roadmap for an efficient spin up allowing speedy validation of new instruments and quickly enabling the first science-quality observations associated with the effort. The first deployment of SABRE occurred in February 2022, with seven flights of the WB-57 out of Ellington Field, TX, including the first deployments of NOAA's new Stratospheric Chemical Ionization Mass Spectrometer and Carbonyl Sulfide Analyzer.