East Pacific Origins and Characteristics of Hurricanes (EPOCH)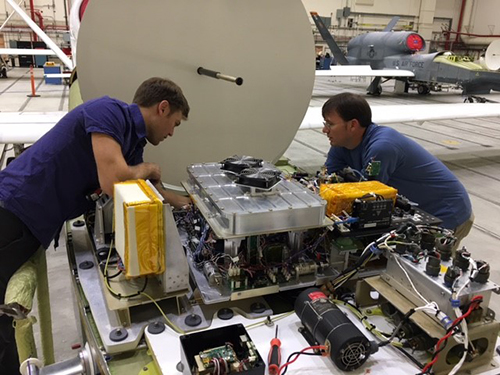 Where: Palmdale, California
When: August 2017
EPOCH is a NASA Armstrong Flight Research Center Global Hawk Project.
The East Pacific Origins and Characteristics of Hurricanes (EPOCH) project is a focused airborne science mission to study severe storm processes and intensification. The scope of the mission initially focused on the eastern Pacific region, but was expanded to both the Gulf and Atlantic regions to give the science team broader opportunities for data collection.
The mission is conducted from NASA's Armstrong Flight Center using the NASA Global Hawk unmanned aircraft, flying at altitudes of 60,000 ft. The team will conduct six 24-hour-long flights, three of which are being supported and funded through a partnership with NOAA's Unmanned Aircraft Systems program.
To investigate how storms develop into hurricanes and intensify, the science payload consists of a variety of NASA and NOAA instruments that will measure different aspects of storm systems, including wind velocity, pressure, temperature, humidity, cloud moisture content and the overall structure of the storm system. CSD deployed the Global Hawk In-flight turbulence Sensor (GHIS), Printed Optical Particle Spectrometer (POPS), and instruments measuring ozone (O3) and low concentrations of sulfur dioxide (SO2).