LLLJP Great Plains wind resource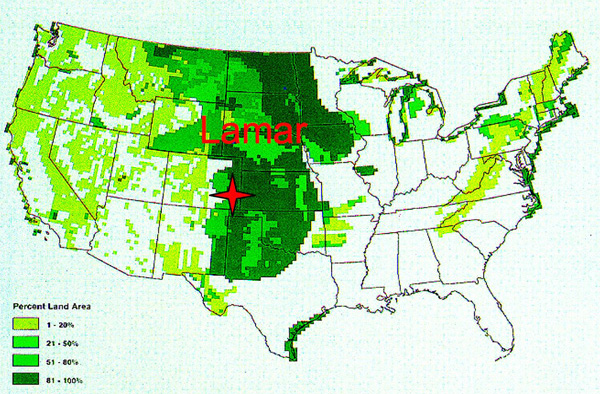 The Great Plains has been identified as an important wind energy resource region. The major contribution to the wind resource during the warm season is the nocturnal low-level jet (LLJ). Understanding of mean and turbulence characteristics of the LLJ has been hampered by a lack of observations at sufficiently high spatial and temporal resolution at the turbine height and above the range of the meteorological tower measurements.
The Lamar Low-Level Jet Program (LLLPJ) site was located about 20 miles south of the town Lamar in the southeastern part of the Colorado. The site was situated on a plateau south of the Arkansas River Basin. Locally, the terrain is relatively flat and homogenous, but with more complex elements to the west and north.