ESRL CSD Science Review
Panel Reviewers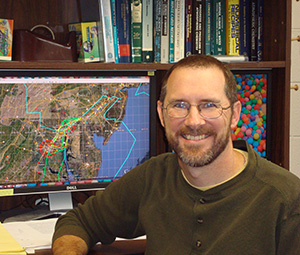 Dr. James H. Crawford, Review Chair
National Aeronautics and Space Administration
Langley Research Center
Dr. James Crawford is Research Scientist in the Chemistry and Dynamics Branch of the Science Directorate of NASA. He received a B.S. in mathematics from the United States Military Academy and a Ph.D. in Atmospheric Chemistry from the Georgia Institute of Technology. His research interests include tropospheric photochemical modeling, the global ozone budget, the tropospheric HOx budget, global atmospheric sources of nitrogen, radiative transfer and the impact of clouds on photolysis rates, and integration of in-situ airborne data with satellite observations. His research experience includes work as a principal investigator, flight scientist, mission scientist, and program manager in intensive field missions over a span of two decades, including the PEM-series of campaigns, the INTEX missions, the ARCTAS program, and the upcoming SEAC4RS mission. Currently, he is a Principal Investigator for NASA's Discover-AQ campaign, which is a multi-year program that coordinates ground, aircraft, and satellite measurements to improve satellite observations of air quality. He has numerous awards and distinctions, including NASA's Outstanding Leadership Medal (2009) and Exceptional Achievement Medal (2008). He is credited on more than 99 peer-reviewed publications, 12 as first author.
---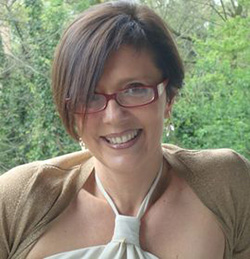 Dr. M. Cristina Facchini
IASC-CNR
Dr. Maria Cristina Facchini is a scientist and Director of Research at the Institute of Atmospheric Sciences and Climate (ISAC) of the Italian National Research Council (CNR). She received her Ph.D. from the University of Bologna. Dr. Facchini's research is on the change in atmospheric composition and its effects on global change and climate. Her main activity is the study of organic composition of aerosol particles, the related physical properties, and the interaction with atmospheric water. Dr. Facchini has served in many roles in professional organizations. She is currently a member of the International Committee on Nucleation and Atmospheric Aerosols; the Council of European Geochemistry Society; and the Scientific Advisory Board of the Max Planck Institute for Chemistry in Mainz. Dr. Facchini served from 2008 through 2011 as a member of the Scientific Steering Committee of the International Global Atmospheric Chemistry Project (IGAC) of the International Geosphere-Biosphere Programme (IGBP), and she has been a member of the Scientific Steering Committees of several EC-Projects (MAP, POLISOA, EUCARRI, ACCENT). She is currently serving as a Lead Author of Chapter 1 of the Working Group I Fifth Assessment Report of the Intergovernmental Panel on Climate Change, and has authored over 150 papers in the peer-reviewed literature.
---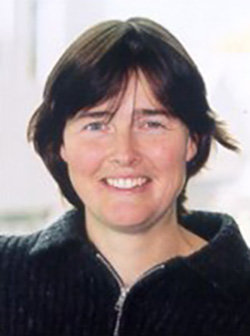 Dr. Pieternel Levelt
Royal Netherlands Meteorological Institute
Dr. Pieternel Levelt is the head of the Climate Observation Division of the Royal Netherlands Meteorological Institute (KNMI). Her expertise is in the use and interpretation of satellite observations for studies of the atmospheric composition and its relevance for climate and the chemistry of the troposphere and stratosphere. She is a member of the International Ozone Commission, and in the Netherlands is an advisor of space activities on the Ministry of Infrastructure and the Environment, the Netherlands Space Office, and the Dutch H2020 Space Advisory group in the Ministry of Economic Affairs. She received a masters degree in chemistry and a PhD in physics from the Free University Amsterdam. She has been a Principal Investigator and project leader of satellite instruments OMI (Ozone Measuring Instrument, on the NASA EOS Aura satellite) and TROPOMI (Tropospheric Monitoring Instrument, on the European Space Agency's sentinel 5 precursor, scheduled for late-2015 launch), and chair of Mission Advisory Groups of the European Space Agency.
---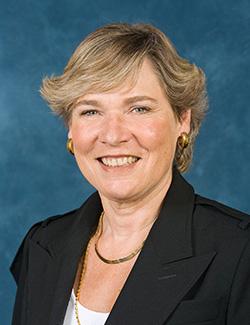 Dr. Joyce Penner
University of Michigan
Dr. Joyce Penner is Associate Chair for Atmospheric Science and the Ralph J. Cicerone Distinguished University Professor of Atmospheric Science at the University of Michigan. She received her B.A. in mathematics at UC-Santa Barbara and her M.S. and Ph.D. in applied mathematics at Harvard University. Her research is focused on cloud and aerosol interactions and cloud microphysics, climate and climate change, global tropospheric chemistry and budgets, and model development and interpretation. Her research accomplishments include: with colleagues, developing models to study smoke plume evolution and injection as well as microphysics associated with cloud formation in an environment with massive amounts of smoke; calculating the effects of smoke from biomass-burning on climate forcing; pioneering research on the climate effects of sulfur aerosols; calculating the global distribution of nitrogen oxides in the atmosphere and the effects of fossil fuel emissions of NOx; and with colleagues, developing a mechanistic method for incorporating effects of aerosols on clouds that has allowed an evaluation of the indirect effects of aerosols on climate. She has held many leadership roles within the atmospheric science community and currently is Vice President of the International Association of Meteorology and Atmospheric Science (2011 – 2015). She has been a Coordinating Lead Author and a Lead Author of international assessment reports of the Intergovernmental Panel on Climate Change. Her honors include: co-recipient of the 2007 Nobel Peace Prize (with IPCC colleagues); election as a Fellow of the American Geophysical Union; election as a fellow of the American Association for the Advancement of Science; recipient of the 1998 Norbert Gerbier-Mumm International Award of the World Meteorological Organization; and several others. She is the author of over 180 publications in the peer-reviewed literature.
---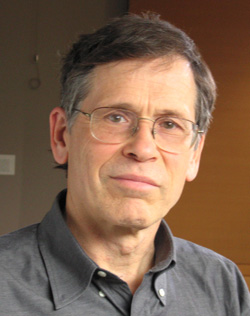 Dr. Steven C. Wofsy
Harvard University
Professor Steven Wofsy is the Abbott Lawrence Rotch Professor of Atmospheric and Environmental Science in the Harvard University's School of Engineering and Applied Sciences. He received a B.S. degree in Chemistry in 1966 from the University of Chicago, an M.A. degree in Chemistry in 1967 from Harvard University, and a Ph.D. in Chemistry in 1971 from Harvard University. His research interests are atmospheric and climate modeling; oceans and geophysics; and observations and field testing. Professor Wofsy and associates study the two-way exchange of gases between natural ecosystems and the atmosphere, the emissions, transformations and deposition of atmospheric pollutants, the processes that transport pollutants in the atmosphere, and depletion of stratospheric ozone. The focus is on long-term measurements to help understand processes affecting atmospheric composition on time scales relevant to climate change, and airborne observations to define rates of pollutant transport and sources or sinks of key gases (CO2, CO, nitrogen oxides) on continental and global scales. Professor Wofsy is a Fellow of the American Geophysical Union and a Fellow of the American Association for the Advancement of Science. He has received many honors, including the James B. Macelwane Award of the American Geophysical Union (1982), the Ledlie Prize for experimental and theoretical investigation of ozone depletion in the stratosphere from Harvard University, and the Distinguished Public Service Medal of NASA (2001).
---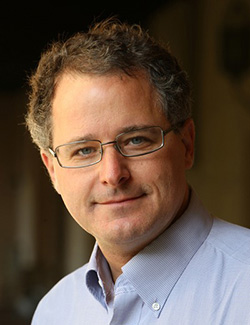 Dr. Paul O. Wennberg
California Institute of Technology
Dr. Paul Wennberg is the R. Stanton Avery Professor of Atmospheric Chemistry and Environmental Science and Engineering at the California Institute of Technology. He is also the Acting Director of the Ronald and Maxine Linde Center for Global Environmental Science. He received his B.A. in Chemistry from Oberlin College in 1985 and his Ph.D. in Physical Chemistry from Harvard University in 1994. Dr. Wennberg's research focuses on atmospheric chemistry, the carbon cycle, and spectroscopy. Specific interests include laboratory and field studies probing the processes controlling photochemistry, dynamics, and radiation in the Earth's atmosphere; spectroscopy and kinetics; aircraft-borne and ground-based instrument development; and Mars photochemistry and atmospheric science. Honors include being named a MacArthur Fellow in 2002 and winning the Presidential Early Career Award for Scientists and Engineers in 1999.
---