2022 News & Events
CSL Welcomes Summer Research Students
5 July 2022
Every summer, CSL hosts a number of students at our Laboratory in Boulder, Colorado, where they gain hands-on experience working alongside our scientists and staff on projects in applied research, modeling, coding, engineering, and science communications.
Our interns come to us from a variety of training and scholarship programs, such as NCAR/UCAR Significant Opportunities in Atmospheric Research and Science (SOARS), CIRES Research Experience for Community College Students (RECCS), and NOAA's Hollings Undergraduate Scholarship and Educational Partnership Program with Minority Serving Institutions (EPP/MSI) programs, and range from high school to graduate school level.
This year, we are excited to host seven talented student interns from across the country.
---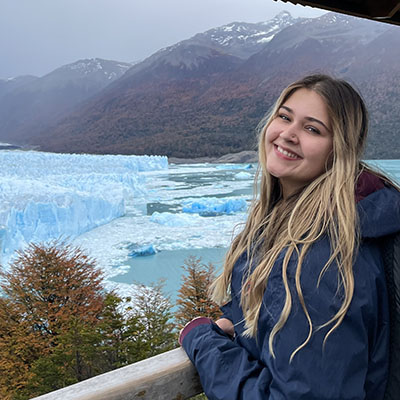 Karly Beaumont
Director's Office (Communications)
Karly Beaumont is a NOAA Hollings Scholar and rising senior at the University of Minnesota, where she is majoring in Environmental Sciences, Policy, and Management. She has experience working as a judicial intern and a climate justice intern, and has also performed research on microplastics pollution in the Boundary Waters Wilderness area. She will be joining the CSL Director's Office this summer, where she will work on communications and outreach products with Chelsea Thompson and Megan Melamed.
---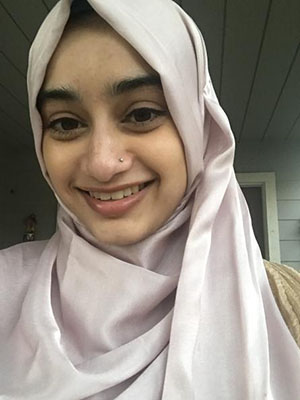 Nabiha Hasan
Tropospheric Chemistry
Nabiha Hasan will join the Tropospheric Chemistry research program this summer as a NOAA Hollings Scholar. She is a rising senior at UC Berkeley where she is majoring in Chemistry with a Data Science minor. Her past research experiences have covered GC/MS analysis of ice cores, and spectroscopic analysis of molecular dynamics. Nabiha will work with Rebecca Washenfelder and Carrie Womack to look at glyoxal lifetimes, emissions, and chemistry in wildfire plumes from Fire Influence on Regional to Global Environments and Air Quality (FIREX-AQ).
---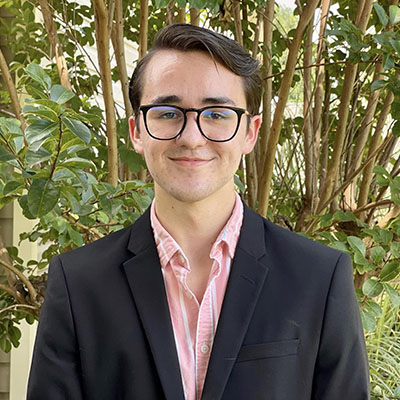 Killian McSweeney
Chemistry & Climate Processes
Killian McSweeney is a NOAA Hollings Scholar and rising senior at the University of Georgia in Atmospheric Sciences and Geography who will be joining the Chemistry & Climate Processes (CCP) research program for the summer to work with Sean Davis. He will be analyzing a suite of chemistry-climate model simulations of the recent past as well as 21st century projections to assess when the forced climate signal of stratospheric water vapor changes can be expected to emerge from natural variability, and how this "time of emergence" relates to other aspects of climate change in the models.
---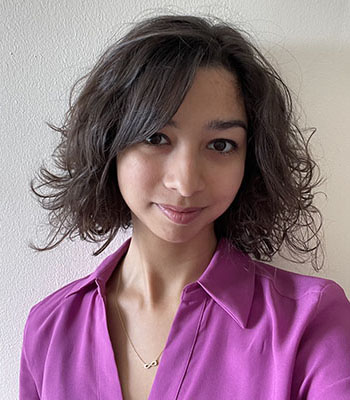 Divya Rea
Chemistry & Climate Processes
Divya Rea is a NOAA Hollings Scholar and an upcoming senior at the University of Illinois at Urbana-Champaign. She will be supervised by Amy Butler in the Chemistry & Climate Processes (CCP) research program and will investigate stratospheric and large-scale circulation responses to sea ice.
---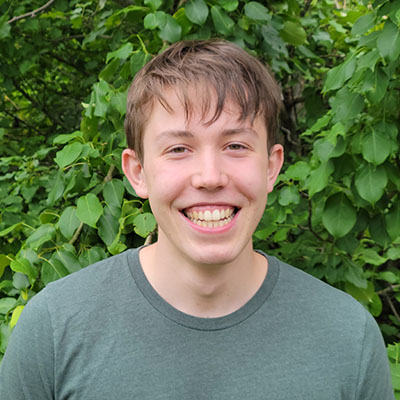 Gavin Rodriguez
Regional Chemical Modeling
Gavin Rodriguez is a recent graduate of Fairview High School, and before heading off to college he will spend the summer at CSL working with Kai-Lan Chang in the Regional Chemical Modeling (RCM) research program. Gavin has already taken courses in statistics and calculus, and for fun he writes R code to analyze and predict baseball player performance. Gavin's work at CSL will focus on the identification of surface ozone anomalies across the USA during and after the 2020 COVID-19 pandemic.
---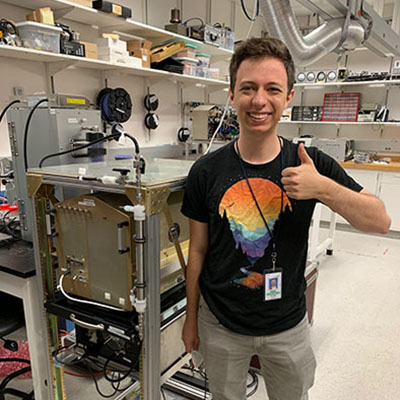 Dylan Simone
Aerosol Properties & Processes
Dylan Simone joined the Aerosol Properties & Process (APP) research program in May. Dylan is a summer undergraduate CIRES student who is a rising junior in chemical engineering at CU Boulder. He will be working with Christina Williamson (now at the Finnish Meteorological Institute and the University of Helsinki) and Chuck Brock, under the supervision of Eleanor Waxman (Atmospheric Composition & Chemical Processes (ACCP) research program), to ready aerosol instruments for the Asian Summer Monsoon Chemical & CLimate Impact Project (ACCLIP) on the NCAR G-V aircraft. He will help install them on the airplane, then will go to South Korea in early August to help make measurements.
---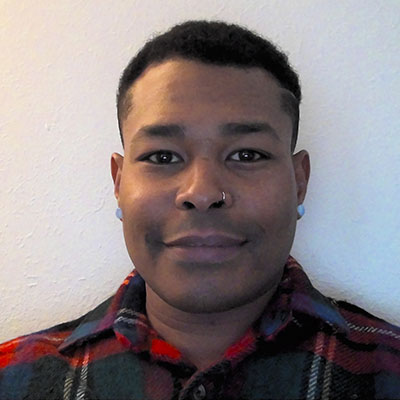 Mark Irby-Gill
Clouds, Aerosol, & Climate
Mark Irby-Gill joined the Clouds, Aerosol, & Climate (CAC) research program in May. Mark is a SOARS protégé and a student at Red Rocks Community College studying geology and engineering. His project this summer involves using satellite and reanalysis data to study albedo-cloud fraction relationships for different cloud types under varying meteorological and aerosol conditions.