Dr. Daniel L. Albritton (1936-2023), former Director of the NOAA Aeronomy Laboratory, then the Chemical Sciences Division (CSD) of NOAA's Earth System Research Laboratory (ESRL) in Boulder, Colorado, has been awarded a 2022 Haagen-Smit Clean Air Award for his air quality improvement achievements in the category of policy.
His recognition states "Dr. Albritton left a lasting mark on both research and decision-making about air quality and climate. He spent nearly 40 years as a scientist and public servant and was head of the U.S. National Oceanic and Atmospheric Administration's Aeronomy Laboratory from 1986 until his retirement in 2006. Dr. Albritton led numerous collaborative research initiatives, with scientific work that spanned the Earth's atmosphere from 'top to bottom.' Dr. Albritton was also renowned as one of the most effective communicators of science and climate change of our time and played critical key roles in bridging the gap between research and policy. Sadly, Dr. Albritton passed away very shortly before the Haagen-Smit Award could be conferred." Remembering Dan Albritton – Tributes from NOAA CSL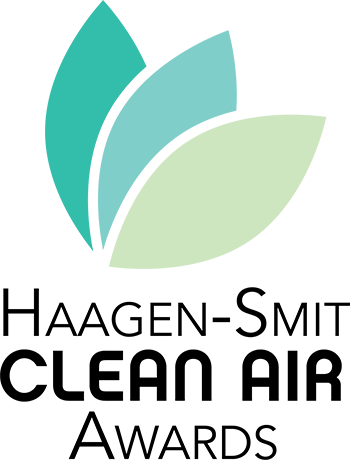 The California Air Resources Board (CARB) annually gives 7 luminaries Haagen-Smit Clean Air Awards to recognize outstanding contributions to the advancement of clean air through science, advocacy, or policy. California's premier award for air quality achievement is named after Dr. Arie Haagen-Smit, CARB's first chair, who leveraged science and data to establish health protective air quality policies and standards – not only in California but across the globe.
The Clean Air Leadership Talks, in which the awardees speak briefly about their work, was livestreamed. Dr. Dan Albritton is honored at 1:22:22 followed by Dr. Susan Solomon speaking about his work. Video: CARB
The 2022 Haagen-Smit Clean Air Awards will be conferred at the California Air Resources Board Meeting on Thursday, 22 June 2023. Dr. Eliz Albritton (Dan's daughter) and Dr. Susan Solomon (esteemed colleague and NOAA Aeronomy Laboratory alumnus) will travel to CalEPA Headquarters in Sacramento, California, to accept the award on behalf of Dan posthumously. The meeting was webcast and recorded for later viewing on the CARB YouTube channel.