Fred Fehsenfeld, CSL Senior Scientist
It was with great sadness we learned of the passing of Dan Albritton on April 1. But, the aims and goals he championed, the resulting unmatched successes and progress he achieved and the future use of his unique approach will be followed carefully in future times.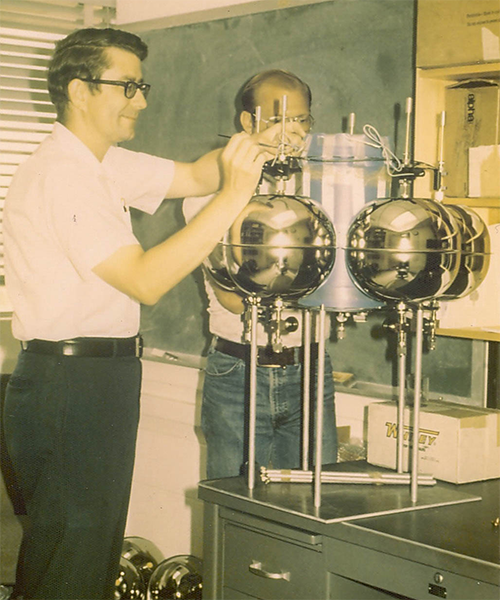 I first met Dan in 1967 when he joined our research group in the Aeronomy Laboratory. From that time, he went on to become an outstanding scientist and then later become an exceptional scientific administrator and internationally recognized scientific leader until his retirement in 2006.
As we reflect on how much Dan achieved, from my perspective I would like to briefly describe using three words, perception, persuasion, and progress, how he altered and managed the future research being undertaken by our laboratory. First, he used his unique abilities to affect a positive perception of the scientific accomplishments made by our science that was being done through the offices of NOAA. This allowed him to achieve effective and rapid progress in the evaluation, acceptance and certification of these results by upper management. And finally, even most significantly, the persuasion he used, to ensure that the future research being planned and developed by our laboratory would be supported to successfully achieve these goals.
Dan's success in these matters relied heavily on one of the fundamental aspects of his personality. He was a very organized person. His aim was to get straight to the point with the maximum amount of usable information in the minimum amount of time. This meant he aimed at achieving his stated goals with the least amount of filigree or diversions.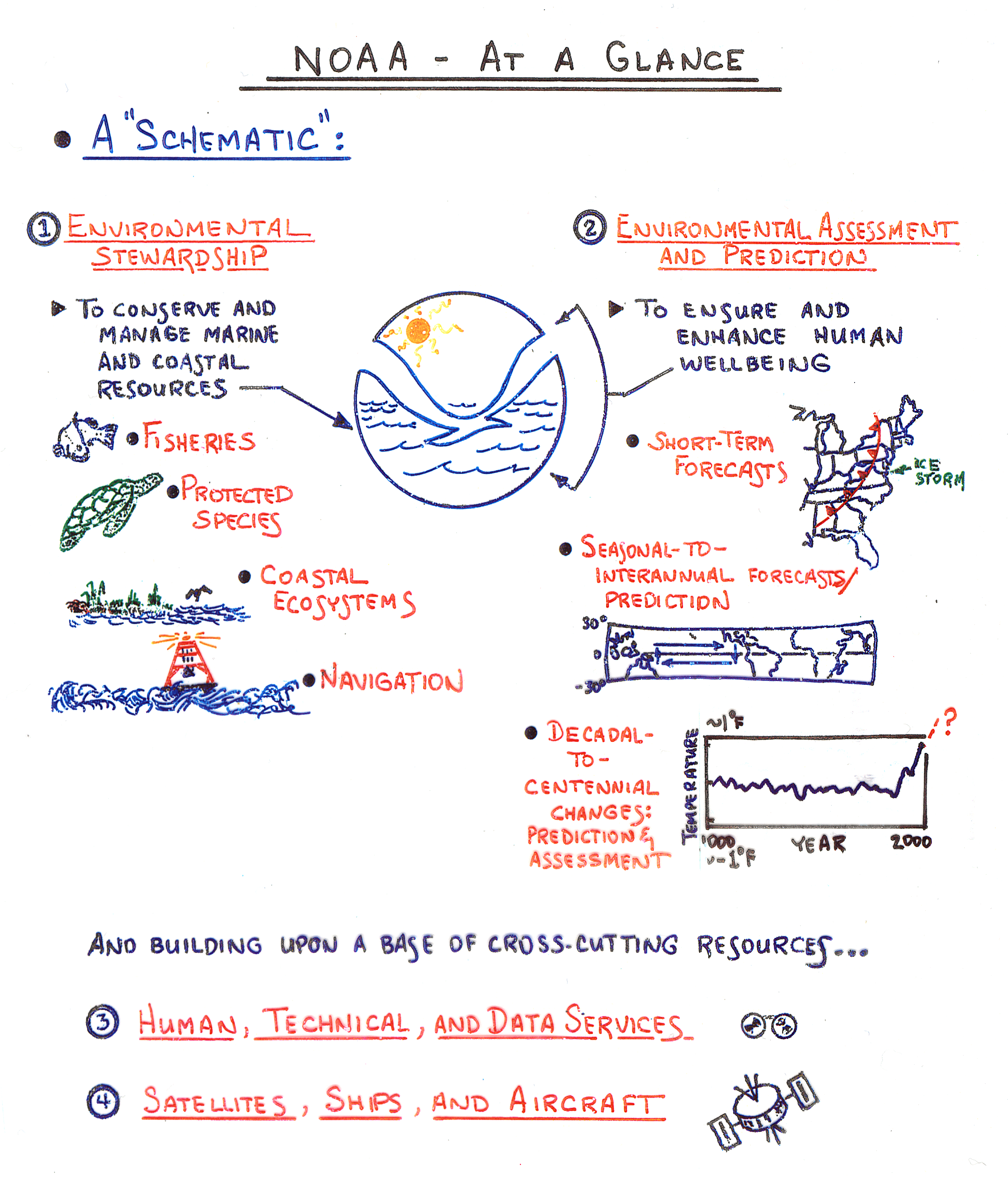 Fortunately, in order to achieve these goals, Dan had exceptional talent. Dan had a unique ability to cartoon research achievements and plans in a way that was informative, entertaining and, most importantly, thought provoking. He directed these with an aim to support and provide for our future research. This talent allowed him to simplify and restate complex science and the requisite required management approaches in simpler, more informative, understandable, and indeed entertaining, terms without distortion. Dan's cartoons proved that truth can be most succinctly told without using words. They often made his scientific and technical reports and the ongoing requisite research plans and undertaking more clear, direct and actionable.
Dan's articulation of our research allowed great advances to be made toward the certification of important scientific and environmental goals that we NOAA scientists, managers and administrators worked toward and hoped to achieve. Indeed, the NOAA Research Dr. Daniel L. Albritton Outstanding Science Communicator Award was established to identify a leading NOAA scientist or administrator whose work has best exemplified Dan's "perception, persuasion and progress" approach and the ensuing acceptance of past achievements and future plans that were presented.
I should also mention that Dan's organization was also reflected by his showing up at work each morning with several 3" X 5" Q-cards in the left pocket of his shirt that listed reminders, tasks and appointments he would undertake that day. I often kidded him that each card continued about a week's work and, for Dan, the work week had seven days.
On a more personal level, I must say, since the time I first met Dan, he was a superb colleague and dear friend to me. In addition, he was head of a marvelous family that included Vera, his lovely wife, and their three wonderful children, Elizabeth, Vivian and Danny that they unconditionally loved and adored.