Platform: NASA DC-8
Who: Investigators and mission support include NASA, NOAA ESRL Chemical Sciences Division, and university and contract research organizations.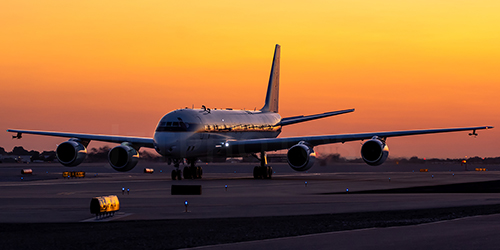 The wildfire season in the Northwest typically peaks in August and September. Even during those two months, prescribed and agricultural fires are active across most of the continent with a high concentration of burning in the Southeast U.S. To meet the main FIREX-AQ science goals during the intensive field study, the NASA DC-8 flying laboratory deploys to Boise, ID and Salina, KS from 17 July to 5 September 2019. Boise, ID will provide superb access to the wildfires in the Northwest U.S. via short transit flights and the flight time used for science in and around the fires will be optimized. The most common transport pathways for the fire plumes from this area are across the continental U.S. or South over the Pacific Ocean. From Boise, ID the plumes can be followed as far as the East coast or to southern California in a single flight. Flights from Salina, KS allow more effective access to all parts of North America regardless of where small fires are active. From Salina, the NASA DC-8 can still reach fires in the Northwest U.S. and into southern Canada, if a large-scale fire event occurs.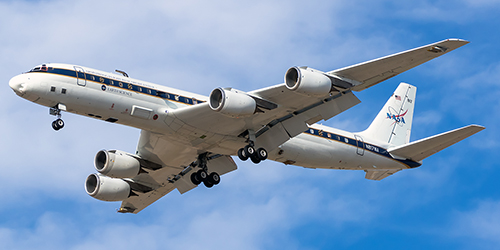 NASA operates a highly modified Douglas DC-8 jetliner as a flying science laboratory in the Airborne Science Program under the NASA Science Mission Directorate. The DC-8 airborne science laboratory used for this study is based at the NASA Armstrong Flight Research Center (AFRC) facility in Palmdale, CA.