Platform: LCSC Ground Sampling
Researchers from the Lewis-Clark State College (LCSC) Air Chemistry Research Group deploy instrumentation for ground sampling during FIREX-AQ June - August. Installations at stationary locations include the campaign ground sites at Missoula, McCall and Boise, and additional sites in Lewiston, ID and Spokane, WA, as well as coordinating with mobile labs for grab sampling. The main goal is to measure human exposure to a variety of air toxics before and during wildfire seasons in the northwest.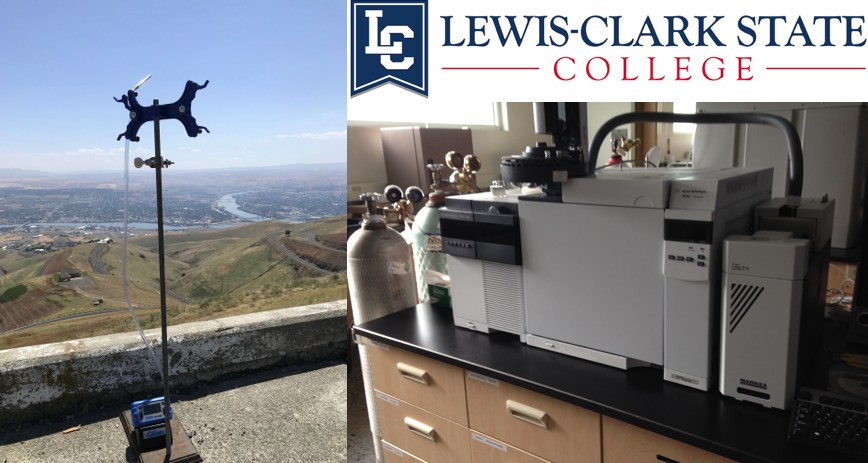 VOC (volatile organic compound) and sulfur analysis using sorbent tubes and GC-MS (gas chromatography - mass spectrometry) analysis.
Stationary sites in Boise, McCall, Lewiston, Spokane, and Missoula for time averaged ground sampling (daily to weekly) measuring benzene, styrene, ethylbenzene, heptane, other VOCs.
Lewiston site also measuring continuous SO2 and total reduced sulfur.
Mobile grab sampling during active fire events to measure VOCs/SVOCs/BVOCs: air toxics, hydrocarbons, terpenes, alcohols.