Platform: UCR Mobile Laboratory
Researchers from University of California Riverside (UCR) deploy a mobile laboratory for isotope measurements in the environment / analysis vehicle for on-road capture of atmospheric data and observations (LIME/AVOCADO). Coordination for the LA basin and Central Valley is planned for 22 July during NASA DC-8 transit flight to Boise, ID, with other opportunities dependent on the fire season in southern California.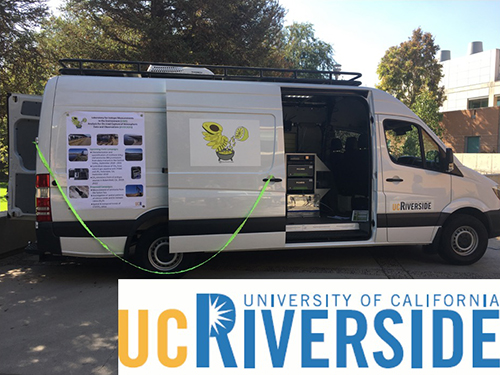 Capabilities include mobile survey measurements of CH4, CO2, N2O, NH3, and stable isotopes of CH4, CO2 and N2O, with winds measured from vehicle roof (2D) and 10 m tower on towed trailer (3D). The team is developing methods to calculate local source emissions using dispersion models & 3D winds.
Research goals for campaign coordination:
Validate Hyperspectral Thermal Emission Spectrometer (HyTES) NH3 enhancement retrievals with surface observations of NH3
Measure in situ trace gas emission ratios of any local fires (e.g., within 4-5 hours drive of Riverside, CA)